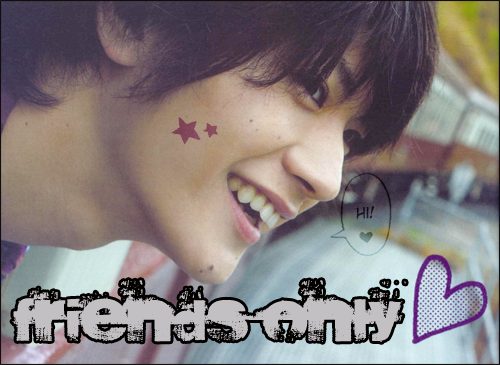 music.friends.daily life
japan.korea.asian music.idols
PS.graphics.icons
doramas.movies.crazy things
x

This journal is friends only. Btw, I love to make new friends so, if you think that we have something in common and we can be friends, comment here and feel free to add me! =)


x

Maybe sometimes I'll post some public entries, like icons and other graphics that I made often or reviews about the dramas and movies that I saw, but I'll lock it in 2~3 days.
x
Some of the entries will be in spanish =)


Have a nice day! ~♪
Current Location:

Spain, Barcelona

Current Mood:

amused

Current Music:

Tohoshinki - Miss You